Casino Tournaments Offer A Fun Way For A Big Win - Check It Out!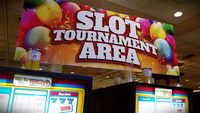 Surprisingly enough, some casino players think that the only casino tournaments that hold any value are those that are related to Poker. It does seem understandable, but in reality that's not actually the case.
One of the benefits of participating in online casino tournaments is that they can offer a fun and quick way to achieving a big win whilst at the same time not putting the players bankroll at any great risk.
One of the most popular tournaments a player can take advantage of are slot game tournaments but many casinos will also offer casino tournaments for Blackjack, Roulette along with video Poker Tournaments and other table games as well.
So how do these tournaments work? It's real simple, one signs up for the tournament and are then given a certain amount of chips to get started with. The player then has a limited time frame within which to accumulate the largest chip stack whilst participating in the game.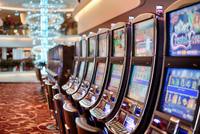 Some tournaments will require an admission fee, however there are some tournaments known as "Freerolls" that are free to enter and perhaps a good place for the player to start, if wanting to get familiar with the way these type of tournaments play out. Cafe casino will offer you a generous bonus to start with; all you need to do is to sign-up and claim the free deals. It is a great way to participate in some tournament, without risking any money, and above all, even win some prize pool too.
Just so that one is aware, casinos using Microgaming or Cryptologic software will all have a time limit that each player is allowed to play, so be sure to use it wisely. Casinos using Net Entertainment software determine their winners by using what they call an "equalized payout system" where the size of the bet is ignored.
Here, there is no need to enter, instead one just simply plays the game that they've selected during tournament hours and the participating players are ranked on winnings made per unit bet, over their best 20 consecutive bets.

Casino tournaments can be a great fun way to pass one's time, especially when one may be used to just playing their favorite games on their own or just against the dealer for example when playing Blackjack. Take a look around and see what is on offer, it's easier to find a good tournament than one thinks, why not try it and see, a whole new experience awaits!
---