Two Big Poker Tournaments Started In The 70's - Which One's Gone?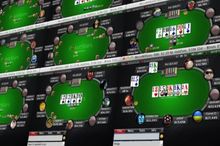 The 1970's would see the birth of two of the biggest Tournament Games that the United States has ever seen. It was in 1970 that the very first World Series of Poker event began. This event would determine the first Poker Champion of the world and has become a firm favorite with Poker fans ever since.
By 1979 there were now two high profile Poker tournaments. The Super Bowl of Poker would go on to be the second largest Poker tournament in the United States. Also known as Amarillo Slim's Super Bowl of Poker, it was considered a highly prestigious event to participate in, attracting some of the best players around the country.
The inaugural event in 1979 at the Las Vegas Hilton was a huge success however with the decision made to close the hotel's Poker room to facilitate slot machines, the following years' event had to be moved to the Sahara in Reno.
Two years later it was moved again, this time in 1982 to the Lake Tahoe Sahara. For reasons unknown Amarillo Slim then moved the event to the Lake Tahoe Caesars. It was there for a year then the tournament was moved to Caesars in Vegas.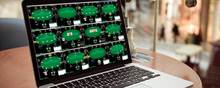 Once again, just like at the Hilton, Caesars closed their Poker room in 1990 and in 1991, having to move the tournament once again, this time to the Flamingo Hilton at Laughlin Nevada, it finally ran out of steam. With a 125 mile journey on the cards for the participating players, only 12 in total turned up for the Main Event, sadly it was to be the last.
online casino tournaments have again been in the news with the recent closure in Feb 2015 of the Trump Taj Mahal casino in Atlantic City. At first it was announced to be closing indefinitely, but now they say it's re-opening is planned for July 4, 2015. It seems in spite of having declared bankruptcy, there's still no keeping a good game down, shame it never worked out the same way for the Super Bowl of Poker, but maybe it had ran its course.
---