How Do Slot Machine Tournaments Work?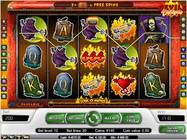 The idea of online tournament games is something that may elude many out there. Not many would surely think about tournaments when they play with this kind of game, especially since they are practically single-player games where the mechanics is as simple as betting, spinning the reels and determining whether you've won a prize or not. However, the truth is out and yes, slot machine tournaments do exist and this is something that could be done through brick and mortar casinos or web-based ones. Not to mention, there ought to be numerous establishments out there offering casino tournaments like this, making it an opportunity that you should grab with full certainty. Before you do join online slots with a tournament, it is going to benefit you greatly if you learn more about it.
Why You Should Join Slot Machine Tournaments
Although it is true that you could certainly continue playing online slots or machines without entering any sort of tournaments, as a wager, opportunity to earn more should always be welcomed. Not to mention, this kind of tournament is something that's more lucrative than what you may have initially thought and this would only require you to pay a paltry sum of money in the process. You would have to pay an entrance fee at a very low price as well but, if you do win, you'll stand a chance to garner enormous profit. Regardless if you're doing this through the internet or on a land-based waging establishment, this is also an opportunity for you to play all sorts of video games tournaments, both new and old, with full certainty of how much you're going to lose since it's basically only the entrance fee for the tournament.
How Does It Work?
You should first know that this kind of tournament is something that can either be scheduled by an establishment or it could also be a surprised one. Regardless of what you end up encountering between these two, what remains a fact is that these slot machine tournaments are going to run in a very limited time only, somewhere around 15 minutes or so.
When you find a tournament you could join, you would have to pay for the entrance fee of the tournament and this would typically be extremely low cost and would also depend on how much the prize is going to be. Typically, those with more expensive fees ought to have more lucrative prizes for you to try and vie for.
Once you have entered the tournament, it is important that you put speed into mind when you're playing and place great hope in your luck. With the very limited time, it is vital that you get to play as fast as possible. You do not have to worry at all since what you'll lose is just the entrance fee and the coin box that you'll get would have equal credits as other competitors so you're all playing on equal grounds or platform. That is why sites like CasinoOnlineCanadian ensure fairness across the whole platform. Everyone starts off equal in this Canadian online casino establishment and in the end most are quite satisfied with how much they've spent versus how much they have gotten in return. This type of delicate balance is a huge part of the casino puzzle that must be constantly maintained and regulated.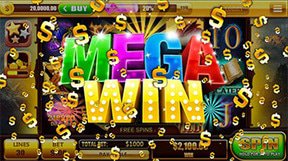 Of course, every time you play and win, everything would add up into what's called a Win Box, and this is basically where the determining of the winner would depend on. The more you win, the higher your chances of getting the prize of the tournament. The reason why speed is important is because of the fact that the total coins on your coin box really doesn't matter at the end of the day and it would not even be counted on your score. This makes it better to maximize your gameplay and nab as much winning coins as possible.
Winning The Tournament
It may already be apparent to you that the winner would without a doubt, be the one who'll win the most amount of coins in the stipulated duration of the event. The winners are displayed in a score or leaderboard. From a simple 10-buck entrance fee, there are some which could provide hundreds or even thousands of cash prize just from a 15-minute gameplay and with that kind of earning the opportunity, it's definitely a no-brainer already that you should grab it immediately.
Rebuying Opportunity
As long as the clock keeps ticking during the game, you could always have the option to rebuy your gameplay. What does this mean? If you aren't really performing well and your coin box is literally going to be snuffed out, you could reset your game by paying an entrance fee again. Although this would scratch out your previous play-through, it's a great move to make if you think that your performance needs an improvement immediately and you do not want to waste time idling on a lost opportunity. Make sure that you keep trying, have fun and alos look for daily freeroll tournaments to play in.
---